Wrist
Dr. Wolfe is an internationally respected expert on wrist injury repair.
EXPERIENCE and technical expertise matter in wrist fracture surgery and are likely the most important factors in your outcome of wrist fracture surgery.
A recent study of over 300 consecutive surgeries demonstrated that the majority of complications following surgery for distal radius fractures (such as tendon irritation, tendon rupture, hardware protrusion into the joint, hardware loosening, hardware removal, nerve injury, loss of reduction) were related to technical errors or incorrect hardware placement.
Making up roughly 80% of the wrist joint, the distal radius is a common bone to break in a sports-related accident or fall. Treatment options include casting, surgery or a combination of both. Dr. Wolfe bases his treatment recommendations on a variety of injury- and patient-related factors and discusses all options and outcomes with each patient. He customizes a treatment plan for individual fracture types, patient needs and activity levels. His goal is to achieve prompt and secure fixation of the fracture fragments - whether by casting or surgery – to enable the injured patient to begin rehabilitation soon thereafter. Often patients may begin to use their injured hand again within days. Incorrect initial treatment may ultimately require difficult secondary reconstruction and/or bone graft, and may not always reverse the loss of motion and arthritic changes that may have already begun.
Dr. Wolfe's Chapter on Distal Radius Fractures in 'Green's Operative Hand Surgery
Distal Radial Fracture Management
Novel Surgery Relieves Pain and Restores Function in Patients with Common Wrist Injury
Another goal of new procedure is to prevent wrist arthritis
Over the past three decades, hand surgeon Scott W. Wolfe, MD, has been conducting research to find a better way to repair a common wrist injury that results in pain, disability and progressive arthritis. Now a new surgical procedure to repair a torn scapholunate ligament shows promise in relieving wrist pain and restoring function, according to Dr. Wolfe, Chief Emeritus of the Hand and Upper Extremity Service at Hospital for Special Surgery (HSS). He believes it may also prevent the arthritis that many people with the injury develop over time.
The scapholunate is a critical ligament that connects and stabilizes the scaphoid and lunate, two small bones near the center of the wrist. When an injury, often a fall on an outstretched hand, causes the ligament to rupture, patients can experience pain, lose grip strength and develop arthritis that gets worse as time goes on.
"When the ligament tears, the scaphoid and lunate bones will separate, start to rotate and degenerate. Some patients can feel the scaphoid popping in and out of its normal position," Dr. Wolfe explains. Without treatment to repair the torn ligament, people ultimately develop a condition known as SLAC wrist. SLAC, which stands for "scapholunate advanced collapse," is the most common form of post-traumatic arthritis in the wrist, affecting about four million people. As the bones rub abnormally against each other, their protective cartilage wears away.
"The injury most often affects healthy active people. When the ligament ruptures, any activity that combines wrist motion and wrist strength becomes difficult, if not impossible," Dr. Wolfe says. "Affected patients report problems performing jobs that require manual work. They can no longer play sports such as golf or tennis, do yoga or Pilates, or work out with weights at the gym."
Until now, surgery to reconstruct a torn scapholunate ligament has not been ideal, Dr. Wolfe says. The most common repair, which entails the use of metal wires and pins, fails in about 30 percent of patients.
In searching for a better treatment, Dr. Wolfe and his research team studied what happens in the wrist after the ligament tears in his laboratory. Once they identified the mechanism and involved ligaments, they presented and published their research in international forums and medical journals. Dr. Wolfe and his associates have received awards for their work. At the same time, Dr. Michael Sandow, a colleague of Dr. Wolfe's in Australia, developed a 3-D computer model to study the way the wrist bones move and identify the injury mechanism from a different perspective. Dr. Sandow arrived at the same conclusion and developed a novel technique to address all components of the injury. He published a paper documenting the surgery and outcomes in 10 patients at two years following surgery in the European Journal of Hand Surgery.
Dr. Wolfe is one of just a few hand surgeons in the U.S. performing the new procedure, known as ANAFAB (anatomic front and back repair). "The goal is to reconnect the bones and restore their normal motion to provide pain relief, make the wrist stable again and stop the arthritic process," he explains.
Dr. Wolfe describes the surgery as a complex and highly technical procedure. "The critical ligaments in the front and the back of the wrist are reconstructed by using a portion of one of the tendons in the patient's wrist, combined with a synthetic tape that's 10 times stronger than steel, weight for weight. The tape is very strong, but also very lightweight and very thin," he says. "The patient's own tendon and this synthetic material are woven through the bones in such a way that the scapholunate ligament, as well as two other nearby ligaments, are repaired all at once. This brings the bones back into the proper position and stabilizes them, so abnormal movement is stopped."
The new procedure is performed without the use of wires and pins, a major advantage, he says, as metal hardware in the wrist can loosen, become infected, fail and necessitate another surgery.
Dr. Wolfe has performed the ANAFAB procedure on 14 patients to date and is monitoring their progress. So far, so good. Fifty-eight-year-old Peter Shrair, a business/commercial real estate attorney from Longmeadow, Massachusetts, is doing well after having the surgery. He has sent Dr. Wolfe videos of himself doing pull-ups in the gym.
Mr. Shrair originally hurt his left wrist in 2017 while doing an exercise called a "power-clean" with a barbell. A steroid injection shortly after the injury provided relief, but by April 2018, he started having wrist pain that worsened as time went on. That's when he was diagnosed with the ligament tear. He bought wrist wraps so he could continue to work out, tried physical therapy and saw a prominent hand surgeon at a highly regarded hospital in Boston Massachusetts. "He told me there was nothing I could do," Mr. Shrair recalls.
It got to the point where his wrist felt sore all the time. To make matters worse, he was left-handed, and it became increasingly difficult for him perform basic activities, such as using a knife to eat, carrying a heavy book or exercising with his left hand. Mr. Shrair knew about HSS and decided to go online and do his own research. He found Dr. Wolfe, made an appointment and did not hesitate when Dr. Wolfe told him about the new surgery. "Dr. Wolfe explained the procedure and recovery protocol to be sure I understood it and would follow it."
Mr. Shrair had the procedure in November 2018 and says he has no regrets. "I'm 100 percent, I'm really doing great," he says. "Dr. Wolfe's explanation was accurate. I followed his protocol and had an outstanding result." Mr. Shrair is now back to snow skiing, water skiing and working out at the gym.
Forty-year-old Asad Spahic, a mechanical engineer from Southington, Connecticut, also found Dr. Wolfe online. His ligament injury, sustained nine years earlier, had led to worsening wrist instability and weakness. He enjoyed participating in sports, but his wrist felt like it was giving way during certain activities, and he began to experience a dull ache. X-rays showed that arthritis was developing.
"A local doctor said the arthritis would get worse, the longer I waited to have surgery. I searched online for the best doctor I could find, reading medical journals," Mr. Spahic said. He knew that once arthritis became severe, a wrist fusion was the standard procedure for pain relief, but a fusion would limit wrist motion and curtail his athletic activities.
He opted for the new surgery with Dr. Wolfe in May 2019. "My experience has been nothing short of phenomenal," Mr. Spahic says. "I don't even think about my wrist. I go skiing, I play soccer, although I use a wrist brace in case I fall because it's been less than a year since my surgery. I have zero pain, zero problems, and the same strength as in my other wrist."
Dr. Wolfe says he will continue to conduct follow-up to gauge the outcomes of ANAFAB surgery to see how patients fare over the long term. "The results are preliminary, but in my 30-year career I have not been this excited about this kind of ligament repair. We're seeing patients who are now pain-free and back to activities they enjoy."
The "wrist joint" is not actually a single joint, but a collection of eight small bones held together by dozens of ligaments. The wrist is unquestionably the most complicated joint in our bodies. The carefully coordinated motion of these eight bones is crucial to the smooth and painless function of our hands.
Figure 1: The so-called "dart-throwing motion" is an essential and unique motion of the human wrist.
Figure 2: Throwing and hammering are precision, high strength motions that require a fully functional and painless wrist.
Wrist Video: Prof. Crisco and Wolfe developed the first fully segmented video of the moving human wrist in 1998, enabling physicians and scientists to appreciate and measure the complex motion of the carpal bones.
Your wrist positions your hand in space, enables written and non-verbal communication, powers heavy tool use turns the car keys, and propels objects in our athletic pursuits. A seemingly innocuous fall on your outstretched hand can bring this finely tuned machine to a painful, crashing halt, and begin a relentless slide to wrist arthritis. Over 4 million Americans are affected by SLAC wrist disease which begins after we fall and tear our scapholunate interosseous ligament (SLIL).
Figure 3: SLAC wrist (scapholunate advanced collapse) occurs years after a complete tear of the scapholunate interosseous ligament (SLIL). This image shows the painful arthritis of a SLAC stage III wrist.
Figure 4: Scapholunate ligament rupture may be diagnosed in late stages by a visible gap between the scaphoid and the lunate (so-called Terry Thomas sign) on plain xrays.
Figure 5: This lateral xray shows the scaphoid is rotated abnormally (arrow), signifying that its ligament attachment to the lunate is torn completely.
Radiographs Detect Dorsal Scaphoid Translation in Scapholunate Dissociation.
Chan K, Vutescu ES, Wolfe SW, Lee SK.
J Wrist Surg. 2019 Jun;8(3):186-191. doi: 10.1055/s-0038-1677536. Epub 2019 Jan 18.
Dr. Wolfe has been studying the wrist joints (collectively called the "carpus") for over three decades at multiple laboratories and with over 4 million dollars of competitive grant funding from the National Institutes of Health and other research funding agencies. Together with Joseph J. (Trey) Crisco, Ph.D., he and his team have made tremendous strides in understanding how the normal and injured wrist functions (see wrist video 1), and how to prevent the wrist from developing painful arthritis. The SLIL is central to normal wrist function, and once ruptured by a fall or athletic injury – the timetable for wrist degeneration begins.
Unfortunately, it is not always obvious when this ligament is torn; requiring a skillful examination and high-resolution imaging, including detailed radiographs and often, an MRI scan. It is important to realize not all imaging is the same – while simple radiographs may reveal a problem it is essential to see a wrist specialist and have the correct imaging ordered. Your insurance company may be reluctant to repeat expensive imaging tests if prior imaging was done without the specialized equipment and wrist protocols necessary. Dr. Wolfe works directly with the advanced musculoskeletal imaging team at HSS to translate his research findings into new protocols to identify subtle and complex ligament injuries.
Figure (6A&6B): High resolution MRI images of the human wrist, demonstrating a torn scapholunate ligament and abnormal posture of the wrist bones.
Figure 7: A 2015 paper demonstrating failure rate of > 20% for traditional methods of repair and reconstruction of the scapholunate ligaments, especially in injuries that presented for treatment late.
Figure 8: Novel research demonstrating the multiple critical ligaments supporting the carpal bones, and those that may be necessary to stabilize when addressing ligament repair or reconstruction.
Once diagnosed with a scapholunate ligament rupture, it is essential that you identify a surgeon with extensive experience in treating these injuries. This is the most complex wrist injury that we see, and traditional outcomes of ligament repair or reconstruction consistently remain at a 70-80% success level which would be considered unacceptable in athletic knee or shoulder injuries. Dr. Wolfe's clinical and research interests focus entirely on the diagnosis and treatment of this injury; and his team's award-winning 2019 research paper has identified three critical supporting ligaments that must be addressed when treating this injury.
Further collaborative work with his colleague in Adelaide Australia, Dr. Michael J. Sandow FRACS, led to Dr. Wolfe's adoption of an exciting and novel surgical technique that successfully addresses the injury of each of the three critical supporting wrist ligaments. The early results of the ANAFAB reconstruction of the scapholunate ligament in the first 15 USA patients has been extraordinarily promising, and Dr. Wolfe plans to present these findings at the annual meetings of the International Wrist Investigators' Workshop and the American Society for Surgery of the Hand this fall. This complex surgery has now become Dr. Wolfe's most dependable technique for addressing these potentially devastating injuries, even if associated with the early stages of arthritis.
Figure 9B: The same patient three months after a novel scapholunate ligament reconstruction that addresses each of the critical ligaments that support tge carpal bones, showing closure of the gap between the scaphoid and the lunate, and normal wrist bone posture.
If you suspect or have been told that you may have injured your scapholunate ligament, call our office (212-606-1529) to schedule an urgent appointment for a comprehensive examination and specialized imaging. Please do not have advanced imaging (MRI, CT scan, arthrogram, etc) performed before your visit – we can often arrange to have these tests approved by your insurance carrier and performed on the day of your visit to HSS.
Click here to view ANAFAB Case Study
Scapholunate dissociation is a difficult and unresolved problem in orthopedic hand surgery. Scapholunate ligament repair alone leads to failure and progression of scapholunate advanced collapse wrist in 30% of patients within 6 months. Delays in presentation, often years after injury, can dramatically increase the level of complexity and worsen prognosis. Traditionally, the treatment options for advanced arthritis have been bleak, including salvage options such as scaphoid excision and four-corner fusion or proximal row carpectomy. For mostly young and active patients, these options leave them limited in their physical and occupational demands.
The anatomic front and back ligament reconstruction (ANAFAB) is a novel technique developed by Michael J. Sandow, BMBS, FRACS, FAOrthA, of Adelaide, Australia, that addresses this dilemma by restoring the critical ligaments that stabilize the scaphoid and collapsed central column of the wrist. It expands on the simplistic approach of addressing the scapholunate gap and combines multiple techniques to address the complex carpal mechanics. The transosseous reconstruction of four critical ligaments is what distinguishes this innovative procedure. Not simply addressing scapholunate, but reconstructing the scapho-trapezial-trapezoid, dorsal intercarpal and long radiolunate ligaments allows for restoration of carpal mechanics while preserving the native anatomy.
Indications
The finding of a scapholunate gap or the Terry-Thomas sign on the posteroanterior radiograph is the most obvious indicator of ligament rupture. Recent scientific findings have shown dorsal scaphoid translation, marked by abnormal scaphoid rotation and translation, has the highest correlation with patient outcomes (Figure 1). Other radiographic findings, including scapholunate interval greater than 60° and dorsiflexed intercalated segment instability (DISI) are indicative of multiple ligament interruption, in addition to the scapholunate gap. Early grade 1 scapholunate advanced collapse (SLAC) wrist may be present and should not preclude treatment, but is an indication for combined styloidectomy. Preoperative MRI or arthroscopy can help determine the quality of the cartilage and whether reconstruction is appropriate.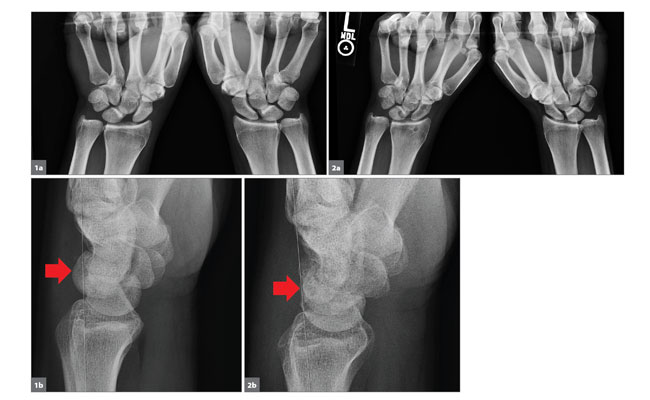 Figure1. A patient's preoperative pencil grip view from November 2019 is shown (a). The scapholunate gap was 9.3 mm. The preoperative lateral view from November 2019 shows dorsal lunate tilt of 13° and dorsal scaphoid translation of 3.8 mm (arrow) (b).Figure 2. The same patient's postoperative pencil grip view from March 2020 is shown. The scapholunate gap was 3.7 mm (a). The postoperative lateral view from March 2020 shows DISI is corrected to -12° and the dorsal scaphoid translation is 0.0 mm (b).
Images courtesy of Scott W. Wolfe, MD, 2020
Technique
A 4-cm longitudinal incision is made over the dorsum of the wrist just ulnar to Lister's tubercle and dissection is carried through the fourth dorsal compartment with transposition of the extensor pollicus longus and subsequent posterior interosseous neurectomy. The interval between the third and fourth dorsal compartments is explored and a "window" approach, preserving the dorsal intercarpal ligament and the dorsal radiocarpal ligament is used. The cartilage is inspected, and the lunate and scaphoid mobility interrogated. If reducible and supple with preserved cartilage, then reconstruction is undertaken.
Tunnel locations are then marked on the scaphoid and lunate, and attention then turned to the volar wrist. A 10-cm hockey stick incision is made overlying the scaphoid tubercle, which is exposed and the surface roughened to accept the tendon graft. Distally, the trapezium is exposed and a 3.5-mm suture anchor is then inserted with a two-ply synthetic surgical tape.
If indicated, a radial styloidectomy is performed. The radial tunnel is then created using a 3-mm cannulated drill over a guidewire, beginning at the origin of the radiolunate ligament and targeting Lister's tubercle. A K-wire is placed through the scaphoid from the previously marked exit point dorsally through the scaphoid tuberosity. A K-wire joystick can assist with lunate positioning to allow the correct trajectory, which aims to exit at the volar-ulnar lunate surface and tangent to, but not breaching, the mid-carpal joint. All tunnels are over-drilled with a 3-mm drill and copious irrigation.
A 2.5-mm portion of flexor carpi radialis tendon is separated and divided from the muscle belly 15 cm proximal to the wrist crease. Further dissection is performed distal to the scaphoid tubercle, so the distal-based tendon graft will have the appropriate vector to reconstruct the palmar-radial scaphotrapeziotrapezoidal ligament complex. Using a suture shuttle, the tendon slip and two-ply synthetic tape are passed from volar to dorsal through the scaphoid. While holding the construct at maximum tension, a 3-mm x 8-mm interference screw is inserted into the distal scaphoid. The construct is next passed from dorsal to volar through the lunate. Before securing it, 2-0 braided synthetic suture is knotted and placed within the dorsal lunate hole, and the construct is maximally tensioned and secured to the dorsal lunate with a 3-mm x 8-mm interference screw. This braided synthetic suture is later used to reattach the dorsal intercarpal ligament to the dorsal lunate during closure. Lastly, the shuttle and tendon/tape construct are passed from palmar to dorsal through the radial tunnel to reconstruct the critical long radiolunate ligament. The construct is tensioned. A 3.5-mm bone anchor is used to bury the tendon and tape securely into the dorsal radial metaphysis. Final carpal alignment is analyzed with fluoroscopy and the wrist is taken through a full range of motion with confidence. Closure begins with a reapproximation of the dorsal intercarpal ligament and dorsal radiocarpal to the dorsal lunate. The capsular window is closed with 4-0 nonabsorbable braided suture. The skin is then closed in a layered fashion and a thumb spica splint applied. The splint is changed to a short-arm thumb spica cast at suture removal for the remainding 6 weeks. No K-wires are used to stabilize the carpus.
Patient outcomes
Preliminary data on a cohort of 14 consecutive patients with average follow-up of 4.25 months demonstrated significant improvement in pain and functional scores of the patient-rated wrist and hand evaluation. Postoperative radiographic measurements demonstrated significantly improved scapholunate angle, scapholunate gap, radiolunate angle and dorsal scaphoid translation (Figure 2). Wrist range of motion decreased slightly and further time points are needed to determine final range of motion. One patient's reconstruction failed by pullout from osteoporotic bone at 10 weeks and it was successfully revised to a proximal row carpectomy. Sandow published on 10 patients who demonstrated maintained scapholunate gap and improved carpal alignment with recovery of 75% grip strength and wrist range of motion at 24 months.
The ANAFAB procedure, although early in practice, shows promising results. It offers a robust restorative option for patients with acute or chronic scapholunate dissociation, characterized by scapholunate gap, scaphoid rotatory subluxation, DISI and dorsal scaphoid translation. It presents a reconstructive option for patients with early SLAC changes that preserves carpal mechanics and should help to avoid a salvage procedure. Further follow-up is needed to monitor the evolution of this technique.
For more information:
Genevieve M. Rambau, MD; Christian Victoria, MPH;
and Scott W. Wolfe, MD; can be reached at Hospital
for Special Surgery, 535 East 70th St., 3rd Floor,
New York, NY 10021; email: wolfes@hss.edu
Caution: this is a live surgical video of an actual procedure. Viewer discretion advised.
A scaphoid fracture often occurs when one falls on an outstretched hand. Its symptoms can be vague and difficult to detect, but missed or delayed diagnosis can result in long term impairment and painful consequences. Due to the scaphoid bone's complex shape and unstable blood flow, untreated broken fragments may not heal, and the subsequent arthritis can be disabling. Dr. Wolfe thoroughly investigates every wrist injury with highly specific xrays and advanced imaging to ensure accurate diagnosis and treatment.
Scaphoid fractures occur most frequently in young athletes and may often be dismissed as a sprain. Unless identified as a subtle crack on initial xrays, the injury can go undiagnosed for months or years. This often silent injury can unravel the complex balance of the eight bones of the wrist, setting in motion a downward spiral of stiffness, swelling and relentless arthritis. Early symptoms of pain, bruising and swelling may temporarily resolve only to return with widespread pain preventing full motion or use of the wrist. Dr. Wolfe treats many patients with undiagnosed scaphoid injuries which are in various stages of arthritis and now require surgery.
Hybrid Russe Procedure for Scaphoid Waist Fracture Nonunion With Deformity
Scaphoid articles for patients. There is more information on Dr. Wolfe's scaphoid research in the About/RESEARCH page.
Selected Scaphoid Articles for Patients Please call Dr. Wolfe's office at 212-606-1529 for a copy of any article that interests you.
Does Anyone Need a Vascularized Graft?
Rancy SK, Schmidle G, Wolfe SW.
Hand Clin. 2019 Aug;35(3):323-344. doi: 10.1016/j.hcl.2019.03.005. Epub 2019 May 11. Review.
Treatment of scaphoid and carpal injuries.
Lee SK, Wolfe SW.
J Hand Surg Eur Vol. 2018 Jan;43(1):3. doi: 10.1177/1753193417744710. No abstract available.
Success of scaphoid nonunion surgery is independent of proximal pole vascularity.
Rancy SK, Swanstrom MM, DiCarlo EF, Sneag DB, Lee SK, Wolfe SW; Scaphoid Nonunion Consortium.
J Hand Surg Eur Vol. 2018 Jan;43(1):32-40. doi: 10.1177/1753193417732003. Epub 2017 Sep 24.
Scaphoid Proximal Pole Fracture Following Headless Screw Fixation.
Rancy SK, Zelken JA, Lipman JD, Wolfe SW.
J Wrist Surg. 2016 Mar;5(1):71-6. doi: 10.1055/s-0035-1565928. Epub 2015 Nov 21.
Hybrid Russe Procedure for Scaphoid Waist Fracture Nonunion With Deformity.
Lee SK, Byun DJ, Roman-Deynes JL, Model Z, Wolfe SW.
J Hand Surg Am. 2015 Nov;40(11):2198-205. doi: 10.1016/j.jhsa.2015.07.028. Epub 2015 Sep 9.
Suh N, Ek ET, Wolfe SW.
J Hand Surg Am. 2014 Apr;39(4):785-91; quiz 791. doi: 10.1016/j.jhsa.2013.10.030. Review.
Computer-assisted navigation of volar percutaneous scaphoid placement.
Walsh E, Crisco JJ, Wolfe SW.
J Hand Surg Am. 2009 Nov;34(9):1722-8. doi: 10.1016/j.jhsa.2009.08.009.
A computational approach to the "optimal" screw axis location and orientation in the scaphoid bone.
Leventhal EL, Wolfe SW, Walsh EF, Crisco JJ.
J Hand Surg Am. 2009 Apr;34(4):677-84. doi: 10.1016/j.jhsa.2009.01.011.
Interfragmentary motion in patients with scaphoid nonunion.
Leventhal EL, Wolfe SW, Moore DC, Akelman E, Weiss AP, Crisco JJ.
J Hand Surg Am. 2008 Sep;33(7):1108-15. doi: 10.1016/j.jhsa.2008.03.008.
Ideal Starting Point and Trajectory of a Screw for the Dorsal Approach to Scaphoid Fractures.
Kupperman A, Breighner R, Saltzman E, Sneag D, Wolfe S, Lee S.
J Hand Surg Am. 2018 Nov;43(11):993-999. doi: 10.1016/j.jhsa.2018.03.044.
Treatment of scaphoid nonunions: quantitative meta-analysis of the literature.
Merrell GA, Wolfe SW, Slade JF 3rd.
J Hand Surg Am. 2002 Jul;27(4):685-91.
What seemed like an innocent injury when you fell 6 months ago has turned into a nightmare of constant pain, inability to workout, throw, even write or type. You've consulted with several doctors, had xrays, MRI's, even CT scans; yet no one has a straight-forward answer for you. You have a scaphoid nonunion.
The scaphoid is an oddly shaped bone of the carpus – one of the eight bones that collectively makeup the most complex, highly mobile, yet fragile joint in our body – our wrist. The scaphoid (scaphus is Latin for skiff or boat) has been said to resemble a "deformed peanut" in its healthy form. When fractured, especially if not diagnosed and treated promptly, the scaphoid can fail to heal, undergo changes in its shape and posture, and even lose its blood supply. Ultimately it can fragment and/or lead the entire wrist down a progressive course of traumatic arthritis.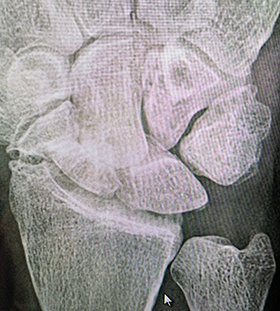 SLAC wrist (scapholunate advanced collapse) occurs years after a complete tear of the scapholunate interosseous ligament (SLIL). This image shows the painful arthritis of a SLAC stage III wrist begins after we fall and tear our scapholunate interosseous ligament (SLIL).
Fortunately, Dr. Wolfe and his team at HSS have pioneered successful techniques to revitalize and repair the most complex scaphoid nonunions with the highest rates of union and success. We begin with establishing a precise diagnosis using high resolution radiographs, computed tomography and magnetic resonance imaging. This allows us to precisely map the scaphoid fragment size, deformity and its effects on the neighboring carpal bones. We can then employ state-of-the-art computer modeling techniques to virtually perform, refine and practice the surgery before your surgery date. 3D printing can be utilized to create scale models of the fractured fragments before and after reconstruction. Using fresh bone graft harvested from within an inch of the scaphoid nonunion, Dr Wolfe and his colleagues have published their outstanding surgical outcomes and minimal nonunion rate. Novel research from their laboratory has refuted the widely held dogma that a fresh source of blood supply and a complex multi-hour surgery is necessary to heal these fractures.
Case Presentations
Click here to view Case 1 Presentation
Click here to view Case 2 Presentation
In collaboration with his colleague, friend, and long-time co-researcher Trey Crisco, PhD.,, Dr. Wolfe has successfully garnered over five million dollars in competitive research grant funding to study the mysteries of wrist motion, injury and mechanics.
In the 1990s, with NIH sponsorship, their published work provided the software foundation for Four Dimensional (4D) wrist motion analysis. This is the ability to track and measure multiple small, intricately-shaped wrist bones as they roll and glide during hand and wrist function. Through nearly thirty years of collaborative work, Wolfe and Crisco have published key insights to help clinicians better understand the consequences of wrist fracture, ligament injury and instability.
Wolfe teaches his innovative insights about ligament repair and reconstruction to hand surgeons around the world. With a fundamental understanding of wrist injury and mobility, Dr. Wolfe provides his patients with important prognostic information as well as customized choices for the most complex wrist injuries.
Carpal Kinematics
Normal and Abnormal Carpal Kinematics: The Importance of the Midcarpal Joint
CBS News Dr. Max Gomez Interviews Dr. Wolfe on Wrist Surgery
Dr. Wolfe and Dr. Crisco's Hand and Wrist Motion Analysis
Wrist Video: Prof. Crisco and Wolfe developed the first fully segmented video of the moving human wrist in 1998, enabling physicians and scientists to appreciate and measure the complex motion of the carpal bones.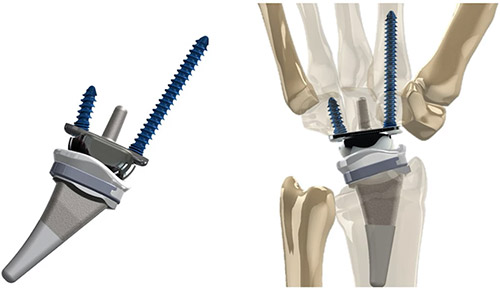 The KinematX Total Wrist Implant, pictured on its own and as implanted
While we frequently hear about the replacement of arthritic hips and knees with implants, wrists are another matter, as they're very complex joints. And although artificial wrists do nonetheless exist, a new one is claimed to provide a fuller, more natural range of motion.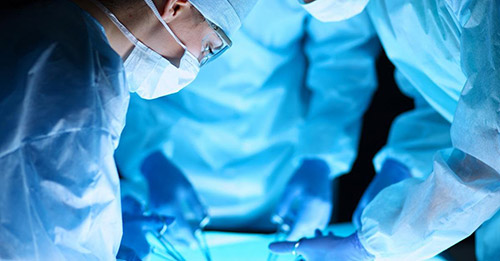 Post Surgical Physical Therapy - Post Surgery Rehabilitation
Known as the KinematX Total Wrist Implant, the device was designed by hand surgeon Dr. Scott Wolfe, from New York's Hospital for Special Surgery, and Dr. Joseph J. Crisco III, who is the director of the Bioengineering Laboratory at Brown University and Rhode Island Hospital. It was developed over a 30-year period, receiving approval from the US Food and Drug Administration just this month.
Previously, it had been thought that most common wrist movements occurred exclusively on either of two planes at any one time – side to side or up and down. Artificial wrist implants were thus weren't designed to move in both of those directions simultaneously.
The doctors questioned this line of thinking, however, creating and utilizing a 3D motion analysis system to study how a natural wrist moves during a variety of frequently-performed activities. They determined that when doing things such as throwing balls, hammering nails or pouring glasses of water, the wrist in fact combines movements along both planes. This, they state, is the reason that many implants fail within several years of installation.
NEWS UPDATE March 4, 2020: The FDA provided full clearance of the novel KinematX™ Total Wrist Replacement (Extremity Medical, Inc., Parsippany NJ), the first FDA clearance of a distinctively new total wrist in over two decades. The patents for this prosthetic design are co-owned by Dr. Wolfe and his longtime colleague, Trey Crisco, Ph.D.
With a keen understanding of the past failures of wrist replacement, Dr. Wolfe and his longtime colleague, Trey Crisco, PhD., secured NIH funding to unravel the mysteries of wrist motion. They importantly discovered that functional activities such as throwing and hammering are enabled by wrist anatomy that was shared by our primate ancestors. This realization enabled their team to develop and patent the first "mid-carpal" wrist replacement. This unique, new wrist replacement is designed to utilize the joint surfaces responsible for complex multi-planar motion – a distinct departure from the constrained prostheses of the past. The new Kinematix™ wrist more closely mimics normal wrist motion. Improved motion, more consistent with the actual complex motion of the human wrist, is hoped to lead to increased durability of the implant, and allow younger, active patients who are disabled by wrist arthritis to engage in sports again. The first patient to receive such a wrist now enjoys golf several days a week nearly three years after his surgery in London. Wolfe and Crisco anticipate a rollout of the new KinematX™ total wrist prosthesis for patient implantation in five or more USA centers later this summer.
Please call our office, 212-606-1529, for a copy of either article that interests you.
Four-Year Outcomes of Midcarpal Hemiarthroplasty for Wrist Arthritis.
Anneberg M, Packer G, Crisco JJ, Wolfe S.
J Hand Surg Am. 2017 Nov;42(11):894-903. doi: 10.1016/j.jhsa.2017.07.029. Epub 2017 Sep 18.
Midcarpal hemiarthroplasty for wrist arthritis: rationale and early results.
Vance MC, Packer G, Tan D, Crisco JJ, Wolfe SW.
J Wrist Surg. 2012 Aug;1(1):61-8. doi: 10.1055/s-0032-1323644.
The wrist joint comprises eight carpal bones and is the most complex articular system in the human body. Each bone is capable of moving in different degrees or directions dependent on the position, motion, and force generation of the band in space. Any instability of the wrist caused by a injury can produce disabling symptoms and may lead to debilitating, degenerative arthritis.
Scott W. Wolfe, MD, an orthopedic surgeon at Hospital for Special Surgery (HSS), and co-investigator Joseph (Trey) J. Crisco, PhD, director of bioengineering in the department of orthopedics at the Warren Alpert Medical School, have spent nearly three decades studying wrist kinematics in order to gain a better perception of how to address a degenerative condition referred to as SLAC (scaphoid lunate advanced collapse).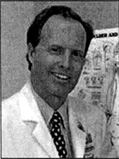 At an American Academy of Orthopaedic Surgeons (AAOS) annual meeting, Wolfe and Crisco received the Kappa Delta Elizabeth Winston Lanier Award for their paper "Kinematics of the Normal and Injured Wrist: The Importance of the Midcarpal Joint."
Medscape spoke with Dr Wolfe to learn more about recent developments in wrist kinematics and arthroplasty.
In an interview at AAOS, you mentioned that there are two "black boxes" of surgical mysteries in the upper limb — carpal instability and brachial plexus injury — and that both of these have been the focus of your research efforts.
That's correct. It's been 30 years since Trey Crisco and I met. We combined our talents to tackle the mysteries of wrist motion, and in particular, this entity called SLAG arthritis. Trey came from a predominantly basic science background in spine. I had a lot of training in wrist injury but noticed that there were many deficiencies in our ability to treat this effectively. Together, we determined that we really needed to understand how the wrist worked and how it moved in order for us to be able to diagnose and treat it better. That was back in 1990.
As we set out on our journey, we found out that we didn't really have a great way to do that. There were no tools to look at how wrists moved in a living human being, and most of the studies at the time were done on cadavers. Right away, that's a limitation because the muscles aren't working in a cadaver so you don't get the normal forces and so on. So we determined that we were going to develop a technique that would allow us to measure how all of the eight different bones in the wrist moved in a live patient during wrist motions.

We started with two-dimensional studies of wrist motion. It took the better part of 10 years to develop the computer algorithms to be able to detect the contours of all of the small bones that are in the wrist, and then show how they moved both as a unit but also independently of each other. By the end of the first decade, we had published several papers on how the carpus works, how it moves, and what happens in the normal wrist and in the abnormal wrist. We were on the right track, and that was really the first time that anyone had been able to map carpal bone motion in humans.
We began in a very controlled environment with CT, having people move their wrist inside the CT gantry and analyzing how the wrist bone contours moved in relation to each other with our computer algorithms. Our ultimate goal was to be able to do that in three dimensions, visualize the actual bones in 3D, "register" their 3D contours independently, and then precisely track each bone independently in all of its motions, translations, and rotations. That involved using a program similar to one that the Department of Defense uses to track and identify incoming high-speed aircraft. Then we could begin to look at that process in injured patients as well as in normal patients.
You and Dr Crisco came up with a technique as an innovative approach in studying wrist kinematics.
Right. The technique that we came up with is called "markerless bone registration." That means that without using markers, we were able to identify how these tiny little irregular bones move — not just in two dimensions but in three dimensions. Each of them move in flexion, extension, radial, ulnar deviation, and complex rotations (or what we call coupled rotations, which are the nontraditional planes of motion). Coupled motion cannot be identified by the orthopedic planes of the anteroposterior or lateral planes of an x-ray but exists in composite planes of motion, such as what would occur when stirring a pot or throwing. That was a tough issue to tackle, and we did that predominantly over the second decade.
We looked at these coupled motions and found that a specific plane of motion called the "dart-thrower's motion" (DTM) was particularly important. That motion is used in everyday activities (household, sporting, and occupational activities) and combines the positions of radial extension to ulnar flexion (like throwing a dart). This plane is diagonal, or oblique to the standard orthopedic posteroanterior and lateral planes.
Did you find that women, men, and children have similar motions with their hands?
The motions were remarkably consistent between the genders. We didn't study children because of institutional review board considerations. The most important finding was that a whole set of bones, called the proximal carpal row, stayed virtually still during that complex motion.
We postulated that this was actually a developmental change in evolution that enabled early hominids to begin using their hands for throwing, hunting, battling, protecting their young, etc. In the transition from predominantly vegetarian arboreal primates to bipedal carnivorous primates came the release of the hand to be able to use it as a hunting instrument, a weapon, or for protection. To put this in context, this DTM plane is essential to nearly all precision activities that humans do, combining force and accuracy — which ultimately includes a wide variety of sports. It is likely that the DTM is unique to humans and probably has more evolutionary significance than the opposable thumb.
That was a big discovery in the mid-2000s. From that, we looked at where that motion occurred, and it turns out that it occurs predominantly in a single joint in the wrist called the midcarpal joint. That's the junction between the proximal row and the distal Carpal row.
From that discovery, we have tried to advance treatments for SLAC arthritis that preserve the midcarpal joint. And we're not alone. Many people across the globe agree with this theory of dart-throwing and midcarpal motion, and are coming up with techniques to leverage that understanding.
So with that, we were able to devise different ways of reconstructing the wrist to preserve that midcarpal joint and allow people to have a more complete coupled motion path in the activities that they do. And the last stage is to develop a wrist prosthesis, a wrist arthroplasty that uses that plane of motion.
You have created a wrist prosthesis that has received FDA approval in March. One version had previously received the CE mark in the UK, right?
Yes. There are actually two prostheses; the first is the hemiarthroplasty, which is the radial component of the total wrist arthroplasty. This is a single component that sits inside the radius, and its articulating surface is shaped exactly like the proximal surface of the human midcarpal joint. The native distal carpal row sits inside of it and is minimally constrained by the prosthesis. The proximal side of the joint is a cobalt chrome surface, and it articulates, interestingly, with the cartilage of the native midcarpal joint.
The KinematX Total Wrist Implant
We received an approval for that in Europe almost a decade ago with the CE mark and in Australia more recently, but not in the United States because the FDA does not have a predicate for radius hemiarthroplasties. We designed a single-surgeon, single - hospital, single—prosthetic design study in London, and we published the results of our first 20 patients with an average of 4 years of follow-up. We have patients who are up to 7 years out and are still playing golf regularly with this prosthesis and are enjoying an improved range of motion. The published paper demonstrates statistically significant increases in the range of motion in every plane and in patient-related outcome scores (the Mayo score and the DASH score). That was very encouraging for our first trial.
You mentioned a second device that was pending approval.
Yes. The idea is that the hemiarthroplasty is not going to last forever. Cobalt chrome against native cartilage has a finite life span, though we do not know how long. We know and anticipate that, but at the same time, we need to have a rescue for that. The rescue must be able to convert the hemiarthroplasty into a total wrist arthroplasty. We have designed and built that solution. Our components now are modular, such that the ultimate plan would be for a surgeon to implant a metal proximal component and then later (when and if the joint wears out) switch out the metal articulated portion for a polyethylene portion, and put in a new metal carpal component in place of the native distal carpal row, thereby creating a total wrist replacement.
In a previous interview with Dr Mathias P. Bostrom (chief of the arthroplasty service at HSS), he described to me that anything you put in the body will corrode over time and will need to be replaced. It's like putting something into sea water, and we always have to be prepared for that.
It is not a self-renewing process. It has a finite lifetime and we have to be prepared for that. Knowing that, we developed this modular componentry so that we can switch out the articulating surfaces as they wear.
Any additional comments on the prosthesis studies? Are you working on any other research that you would like to share with us?
| don't like to refer to the KinematX Total as a culmination of our work but really the beginning of the next phase. We have already applied for NIH grant funding to instrument these arthroplasties so that we can get real-time data on motion and wear patterns during patient activities. There will be wireless transmitters that will track and record both motion and loading patterns. We are also studying other total wrist designs that have been previously implanted, using a technique called biplanar fluoroscopy that measures motion during actual activities. In a biplanar fluoroscopy scenario, a patient's prosthetic device is registered in 3-space and then automatically identified within a patient's wrist as they perform an activity. The computer can track and analyze the prosthetic component's motion throughout the activity. These studies have yielded data demonstrating that previous designs have suboptimal kinematic properties, such as a highly variable center of rotation.
In another interview, Dr Todd J. Albert (surgeon-in-chief emeritus at HSS) described sensors in devices that can actually monitor patients' motions as they are performing their activities of daily living, and then determine which motions are wearing out the devices the most.
Exactly — those were developed for the knee several years ago. As you can imagine, we have to miniaturize these components so that they would be small enough for the wrist.
The wrist application would be a first. No one has used this technology in the wrist or in any of the small bones. This design would be both a research and a clinical device that would help us better understand how the wrist works and how we use our hands on a daily basis — a "tracker," if you will. It will also allow surgeons to better customize treatment to their patients' individual occupational and recreational demands.
What does the future hold in terms of technology tracking wrist motion, including repetitive motions (ie, when using electronic handheld devices)?
We have developed the technology to be applied to real-time keyboarding as well. Whereas before we had to position patients within a CT scanner and move wrists through a constrained range of motion within a jig, we now have developed motion analysis instrumentation that's external to the hand and wrist to enable accurate tracking of wrist, hand, and digital motion. In a gait lab scenario, we can have a subject with some markers affixed to their external wrist, and we use 10 cameras to record data as they throw darts or baseballs, use a hammer, and perform heavy occupational activities in our laboratory, while simultaneously monitoring how the wrist is moving in those motions.
So we've gone back to our first cohort of patients who had the hemiarthroplasty wrist implant and analyzed how they actually used their wrists in activities such as throwing and hammering. The reason why we feel that this implant is particularly novel is that it enables those coupled motions, like the DTM, which most of our current reconstructive options don't allow. In fact, most current solutions ablate or remove that midcarpal joint. The new device re-creates and reconstructs that particular, very important joint, and this recently completed study demonstrates that our midcarpal design enables coupled motions, including dart-throwing and hammering.
Any final comments you wish to share with other orthopedists on hand injuries and procedures?
We are approaching a ceiling effect on our ability to treat scapholunate ligament injury effectively. We are limited by our inability to effectively reconstruct the complexity of this three-dimensional ligament and the array of surrounding stabilizers of the carpus.
SLAC wrist arthritis will never go away, and current SLAC wrist solutions seem inadequate for highly active individuals. The next phase will be to identify an individual's needs and expectations prior to surgery, and to try to match them with a customized solution that will best meet those needs in a durable fashion.
Scott W. Wolfe, MD, is chief emeritus of the hand and upper extremity service, and attending orthopedic surgeon at the Hospital for Special Surgery in New York City.
Scott W. Wolfe, MD, has disclosed the following relevant financial relationships:
Serve(d) as a director, officer, partner, employee, advisor, consultant, or trustee for: TriMed, Inc.; Elsevier, Inc.; Extremity Medical
Serve(d) as a speaker or a member of a speakers bureau for: TriMed, Inc..
Received income in an amount equal to or greater than $250 from: Elsevier, Inc.; Extremity Medical, LLC; TriMed, Inc. Follow Medscape on Facebook, Twitter, Instagram, and YouTube
© 2020 WebMD, LLC
Cite this: Experts Unravel the 'Mysteries of Wrist Motion' - Medscape - Oct 05, 2020.
Who would think that just a two millimeter variation in the length of the two forearm bones could cause intense pain and impairment with everyday activities? When playing racquet sports, not only is the top spin of a forearm shot excruciating, but simply lifting a gallon of milk from the refrigerator becomes an almost impossible task. The disorder is called Ulnar Impaction Syndrome, and it most commonly affects young and active individuals. Repeated impaction of the longer ulnar bone against the small wrist (or carpal) bones creates cumulative damage to the bones and soft tissues about the distal radio-ulnar joint, (insert image), the triangular fibrocartilage, and the carpal bones (see Image 1).Recreational and professional athletes can be temporarily sidelined by the recurrent pain and swelling of this condition. Patients may be treated for months with various splints, injections and anti-inflammatory medications.
Dr. Wolfe diagnoses the condition with a thorough examination of the wrist and forearm, and confirms the diagnosis with plain radiographs and the pronated grip film of each wrist (see Image 2). On occasion, an MRI scan (see Image 3) is helpful to demonstrate involvement of other bones or to rule out other diagnostic possibilities such as DRUJ arthritis, TFCC detachment and radial-ulnar-instability. While several surgical techniques have been utilized to treat the disorder, Wolfe and his colleagues published successful results of their technique for ulnar shortening osteotomy a decade ago. Their method has a minimal incidence of nonunion and excellent success in relieving the pain of ulnar impaction syndrome. They have now published their larger, comparative experience of a technical refinement that further reduces complications and nearly eliminates the need for suture or hardware removal.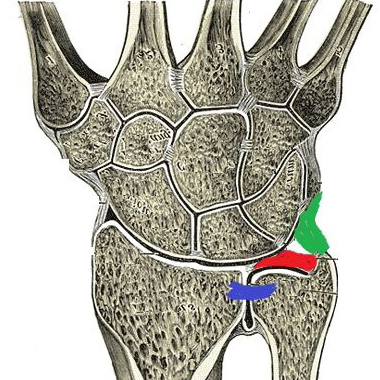 Image-1 : When the ulna is longer than the radius it can impact upon the lunate bone in certain wrist positions and damage the triangular fibrocartilage complex (TFCC) shown in red.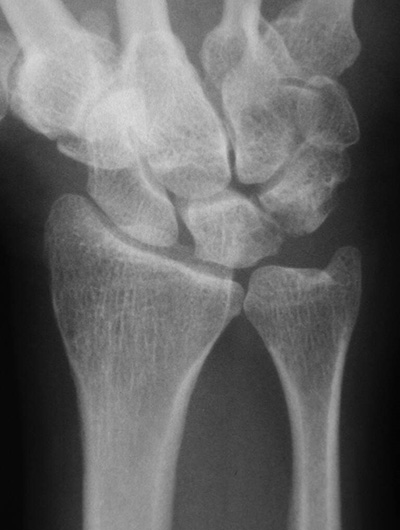 Image-2 : The ulna is longer than the radius and is accentuated in this "pronated grip" xray.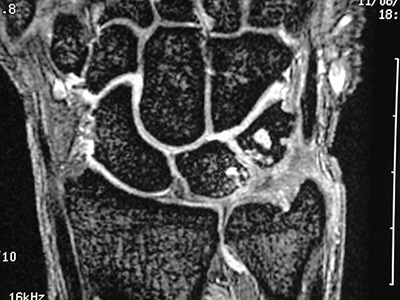 Image-3 : An MRI scan shows thinning of the TFCC and damage with cyst formationin the ulna and the neighboring triquetrum bone, resulting from ulnar impaction syndrome.
Click here to view Ulnar Impaction Syndrome Case Demonstration
Click here to view Soft Tissue Complications of Dorsal Versus Volar Plating for Ulnar Shortening Osteotomy
Dr. Wolfe has additional expertise in
Osteoarthritis
Scaphoid Nonunion Fracture
TFCC Injuries / Tears
Wrist Sprains
Basal Joint / Thumb Arthritis
Kienböck's Disease
You will need the Adobe Reader to view and print these documents.